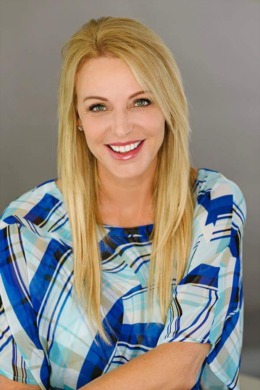 Dawn Bear's motto, On the Key community is key. People first. Real estate second, is much more than words. An experienced Sarasota and Siesta Key Real Estate Professional, Dawn finds joy living and working on Siesta Key and firmly believes her community extends to Sarasota. Knowing the ins and outs of the area gives her a big advantage when working with people who want to buy or sell. She especially enjoys sharing her wealth of realty knowledge and educating everyone about the magnificent lifestyle and culture the Siesta Key region delivers.

Are you new to Sarasota or Siesta Key? When you meet Dawn, she is likely to greet you with a pineapple and then offer you a tour of her beloved community. Why a pineapple? To Dawn, it's a gesture that represents her commitment to taking the extra steps to ensure a successful result for you. When she gives you a pineapple, it is her way of announcing herself as an ambassador for the friendliness and graciousness inherent in life in the Key.

It's an old tradition to display a pineapple at a party, symbolizing that no expense was spared to guarantee the guests' enjoyment. This practice of the rich and famous when entertaining made the crowned fruit the high symbol of social events and has led it to represent a welcome, friendship, respect, and hospitality.

Dawn is a natural when it comes to Real Estate. When she was 7 years old, she recalls working with her grandmother who owned several apartment complexes. It brought so much joy to Dawn when she connected with the tenants and got to know them. As a young adult, she owned several investment properties and realized there are endless opportunities in real estate to invest and build wealth.

Building wealth is important to Dawn and her clients. In her journey, she has learned the secrets that no one tells you about buying and selling a home and how to avoid common mistakes. She shares her experience and skills with her clients, revealing insider secrets that make their home desirable and ready to sell for top dollar. And she takes this relationship a step further. Dawn creates a space that benefits the seller and the buyer. It is their home and they deserve to be in a space they feel at home in.

Most people describe Dawn as a positive person with a big heart for people. It is no surprise that her clients hug her upon closing on a home, and say they will never, ever forget the experience.
When Dawn is not managing Siesta Key Resort or assisting people with their real estate needs, you will find her out paddle boarding, on the boat, playing with her dogs, or active in her community. Dawn can often be found reporting Siesta Beach news at https://www.facebook.com/siestabeachreport/

Connect with Dawn today for a remarkable real estate experience.